Sump Pump Replacement San Diego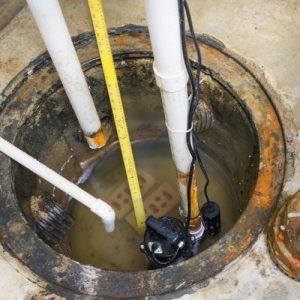 Sump pumps are important devices for many properties, keeping water around the foundation from accumulating and flooding basements and crawlspaces. So when you're experiencing signs (or a major disaster) that you need sump pump replacement San Diego, the experts at Fox Pump Systems are here to help, 24/7!
What Are the Signs I Need Sump Pump Replacement?
Here are the top signs you likely need sump pump replacement San Diego:
Old age: If your pump is 10 years old or older, you likely need sump pump
replacement.
Strange noises: There may be an issue with the motor or the fan.
Excessive vibrating: The sump pump may have sucked up dense debris and the impeller may be damaged.
No water in pit: The pump may no longer be sitting correctly in the pit, or it is not connected correctly to the drainage system.
Constant running despite dry weather: A malfunctioning switch, broken check valve, or other issue may be causing the pump to go into over-drive.
Not kicking on with rising water: Malfunctioning pump
Visible rust: Sump pump replacement San Diego is important to avoid even more corrosion and damage.
Long running time: The pump may be overwhelmed and is too small for the task.
Irregular stopping and starting
Frequent power outages: The electrical components could be strained and may fail prematurely.
If you're experiencing any of these signs of sump pump malfunction, contact us.
Sump pump replacement San Diego
We can guarantee that sump pump replacement San Diego is always
done correctly and efficiently, to help keep your basement and crawlspace dry and damage-free. We offer 24/7 emergency services to provide fast-acting service around the clock if disaster strikes and you need help, ASAP.
We can replace both submersible and pedestal sump pumps to ensure optimal pump function for years to come. Give us a call at 619-240-4013 or contact us online to get in touch with our staff about fast and efficient sump pump replacement San Diego.
La Jolla
Del Mar
Rancho Bernardo
Carmel Valley
Point Loma
Rancho Santa Fe
Escondido
San Marcos
Chula Vista
Rancho Penasquitos
Carlsbad
Encinitas
Oceanside
Solana Beach
Cardiff by the sea
Olivenhain
Vista
Temecula
Riverside
Fallbrook
4S Ranch
Santa Luz