Fox Pump Systems
Licensed By Contractors State License Board
San Diego's Best Sump Pump Repair and Installation
My name is Steve Fox and I am the owner of Fox Pump Systems. I would like to introduce Fox Pump Systems to you as a source for all your pump system needs. I have been in the industry for over 30 years and working on sewage and sump pumps since 1986. That is when I realized there was a need for a proficient pump service company and providing specifically skilled technicians for maintenance and repair of pump systems throughout San Diego County.
Our company vision is to provide our clients with quality, reliability and satisfaction on each system we service. Our technicians offer many years of expertise and experience to help solve your plumbing pump issues. We are a full service company providing around the clock availability for any pump emergency you may face.
Need us to come out for a pump services? You can schedule today and expect a same day call from us.
Request Service
We provide free estimates. If you are not sure what pump repair or installation work you need, simply contact us and we'd be glad to help.
Get an Estimate
TESTIMONIALS
Our Customer Stories
Fox did a good job, compared to other places, it was cheaper. We didn't experience any issues and loved the follow up calls to make sure everything was working.
If you are looking for a competent, honest plumber then you need to call Steve Fox, his crew is well trained and gives great customer service and they do not try and sell you a bunch of stuff you do not need
Steve Fox runs a great plumbing business that helps local homeowners save money in Plumbing Repairs in San Diego
Planned Maintenance Program
Routine planned maintenance, when performed properly, helps to prevent pump system breakdowns increasing equipment life. We offer customized Planned Maintenance Programs to suit your specific needs. Our programs are designed for each specific application to help prevent premature pump failure and to optimize efficiency thus saving you time and money.
Through our experience, dedication to our customers and our commitment to quality, we can offer you the best Planned Maintenance Program in the industry. We have decades of experience maintaining thousands of pumps throughout San Diego County, you can rest assured that we will meet your specific needs.
Don't settle for an inexperienced company with inferior equipment and unqualified employees. Call the professionals at Fox Pump Systems; you can rely on our proven practices to improve your pump systems through our Planned Maintenance Program
The advantages for you include the following:
Save on pump repair expenses: Maintenance reduces costly pump system breakdowns.
Increase your return on investment: Maintenance extends the life of your equipment and makes it more reliable.
Save on utility expenses by going green: Maintenance results in more efficient power usage.
Reduce Liability: We are licensed, insured and our technicians are trained and certified. Safety is our top priority!
Get help when you need it: Our Planned Maintenance Program gives you preferred priority customer status.
Provides peace of mind: We are at your service 24-hours, 7 days a week!
Basic Residential Pump Diagram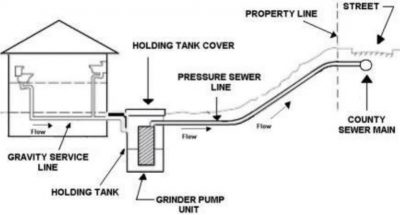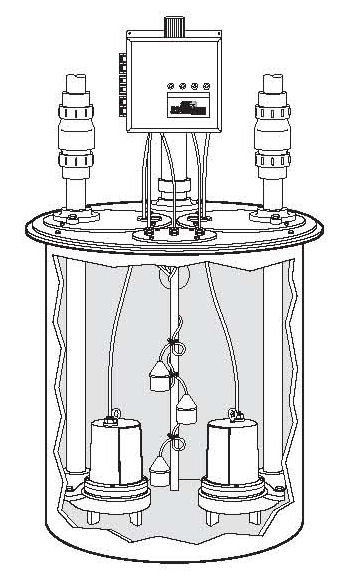 HOW TO FIND US
Contact Info
Sump Pump Repair and Installation San Diego
If you have a basement or crawlspace, or your concerned at all about moisture in and around your home or business, then a sump pump may be one of your property's most important pieces of equipment to give you peace of mind and keep your property dry.
While you may not think of a sump pump as being necessary for your southern California property, sump pump repair and installation San Diego is truly important for providing protection against flooding and serious water damage.
What is a Sump Pump?
A sump pump handles the natural occurring water that flows and can accumulate around the foundation of a property. A sump pump sits inside of a sump pit that is located at the lowest point in a basement, and activates when it detects water – pumping that water outside and away from the property. Sump pumps keep natural occurring water from flooding basements
and crawlspaces, preventing serious water damage and expensive repair and replacement costs.
Why You Need Sump Pump Repair and Installation San Diego
Water can accumulate around properties due to many reasons, including:
Sloping driveways, sidewalks or patios
Low-lying geography
Full gutters
Sudden, heavy rainstorms
Plumbing leaks
A functioning sump pump ensures water accumulation, from any source, is kept moving out and away from your home or business – and not accumulating in your basement.
Apart from preventing water accumulation, there are additional benefits to investing in sump pump repair and installation San Diego:
Prevent toxic mold and mildew growth that is harmful to human and pet health
Add value to your property by ensuring protection from flooding
Help to stabilize the soil around your building, ensuring the stability of the building
When It's Time for Sump Pump Repair
If you already have a sump pump, It's important to keep up with routine maintenance and to make any needed repairs as quickly as possible.
If your sump pump is 10 years old or older, or you experience any of the following with your pump, you should have your sump pump looked at:
Not turning on with rising water
Constantly running, despite dry weather
Excessively loud when running
No water in the sump pit
Why Choose Us for Sump Pump Repair and Installation San Diego?
The sump pump technicians at Fox Pump Systems are expertly trained, experienced, equipped and certified to install your new sump pump efficiently and correctly, and to diagnose and handle any needed pump repairs as quickly as possible. It is our expertise to help prevent flooding in your basement or crawlspace and to keep your property dry and safe.
If you ever experience a catastrophe with either your current pump or with flooding, we offer 24/7 emergency services! Call us at any time, day or night, to remedy your emergency situation ASAP. Get in touch with our team today to get started protecting your home or business from water damage with sump pump repair and installation San Diego!