Septic Tank Service San Diego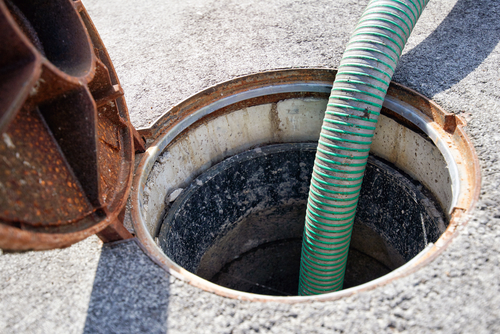 The septic system is a crucial component of every community, keeping our sewage waste concealed and protected to prevent disgusting messes as well as serious health problems for our communities.
If you do not live in city limits with a central sewage system, you need septic tank service San Diego to handle your home's sewage needs.
Do I Need a Septic Tank?
Urban dwellers rely on a community sewer system with a central drainage system to handle their liquid and solid waste. If you live in a rural area outside of city services, then you need your own septic tank for your home.
Septic tanks are buried under the ground, outside of the home, and take in the waste from toilets, bathtubs, showers, sinks and washing machines through pipes.
Septic systems are built and serviced on a house-by-house basis, requiring the homeowner to seek out professional septic tank service San Diego to keep up with routine maintenance.
What is Involved with Septic Tank Service San Diego?
If you do not yet have a septic tank, then you need the services of a local professional for septic tank installation. The tank professional will arrive at your property and dig a large enough hole in the ground not far from your home to install the septic tank. Pipes will also be placed into the ground that lead from the home to the tank to transport the wastewater and sewage.
Once you have a septic tank, your tank will require professional pumping and cleaning every two to three years to ensure it cannot overflow and back-up into the drainage field or in your home's pipes. Your septic tank professional will come out to your home with a special tank truck that hooks up to the tank and removes its contents, transporting it away from your home. Scheduling routine pumping and cleaning will help to prevent any septic tank repairs or emergencies in the future.
Call the Professional for 24/7 Septic Tank Service San Diego
At Fox Pump Systems, we have the experience and specialty training to install, service, and repair your septic tank. We're available 24/7 to ensure your home's septic system is always in optimum working order and to remedy any emergency situations right away.
La Jolla
Del Mar
Rancho Bernardo
Carmel Valley
Point Loma
Rancho Santa Fe
Escondido
San Marcos
Chula Vista
Rancho Penasquitos
Carlsbad
Encinitas
Oceanside
Solana Beach
Cardiff by the sea
Olivenhain
Vista
Temecula
Riverside
Fallbrook
4S Ranch
Santa Luz