Septic Tank Pumping San Diego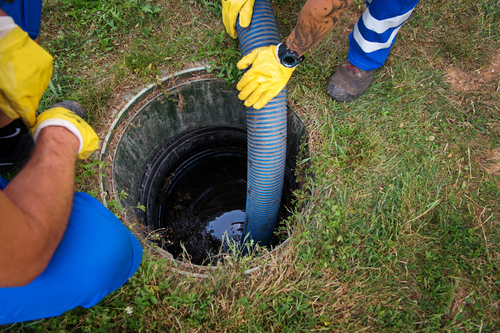 Your septic tank is an essential part of your home's waste system. It's what holds all of the waste from your home's toilets, sinks, bathtubs, showers and washing machines until it's time for septic tank pumping San Diego by a professional. It's important to keep up with this maintenance task to ensure it remains a simple job and not a costly replacement (or emergency) down the road.
Knowing Your Home's Septic System
As the waste from your home flows into your septic tank via pipes, the wastewater is ultimately carried from your tank to a drainage field to absorb into the soil, leaving the solids and scum inside the tank. These solids require routine pumping to remove buildup and allow the tank to continue doing its job.
Septic Tank Pumping 101: Why is it Important?
Bacteria in your septic tank breaks down some of the waste solids, but the remaining sludge at the bottom of your septic tank needs periodic pumping to ensure that it cannot build up and take up too much space. Waste water takes up about 90% of your tank's space, and if there isn't enough room for the water, the sludge and liquid waste will seep out of the tank and back-up into the drainage field, your home's pipes, or cause a septic tank failure (a.k.a
BIG smelly messes!).
When Is It Time for Septic Tank Pumping San Diego?
Septic tanks require pumping typically every two to three years to keep up with the sludge level. Waiting any longer can lead to any of the horrible situations mentioned above. When it's time for septic tank pumping San Diego for your system, your tank professional will come out to your home with a tank truck that hooks up to your septic system and removes all of its contents, transporting them safely and cleanly off of your property.
If it has been 2-3 years since your tank was pumped, or you aren't sure and suspect that it's time, contact the septic and pump experts at Fox Pump Systems for answers, quick quotes, and speedy service for keeping your septic system in optimum working order. If you ever experience a catastrophe with your septic system, call us right away – day or night – we offer 24/7 emergency services for all of our clients!
La Jolla
Del Mar
Rancho Bernardo
Carmel Valley
Point Loma
Rancho Santa Fe
Escondido
San Marcos
Chula Vista
Rancho Penasquitos
Carlsbad
Encinitas
Oceanside
Solana Beach
Cardiff by the sea
Olivenhain
Vista
Temecula
Riverside
Fallbrook
4S Ranch
Santa Luz